filminfographic
INFO•RAMA: MILITARY FORCES- (SILVER VERSION)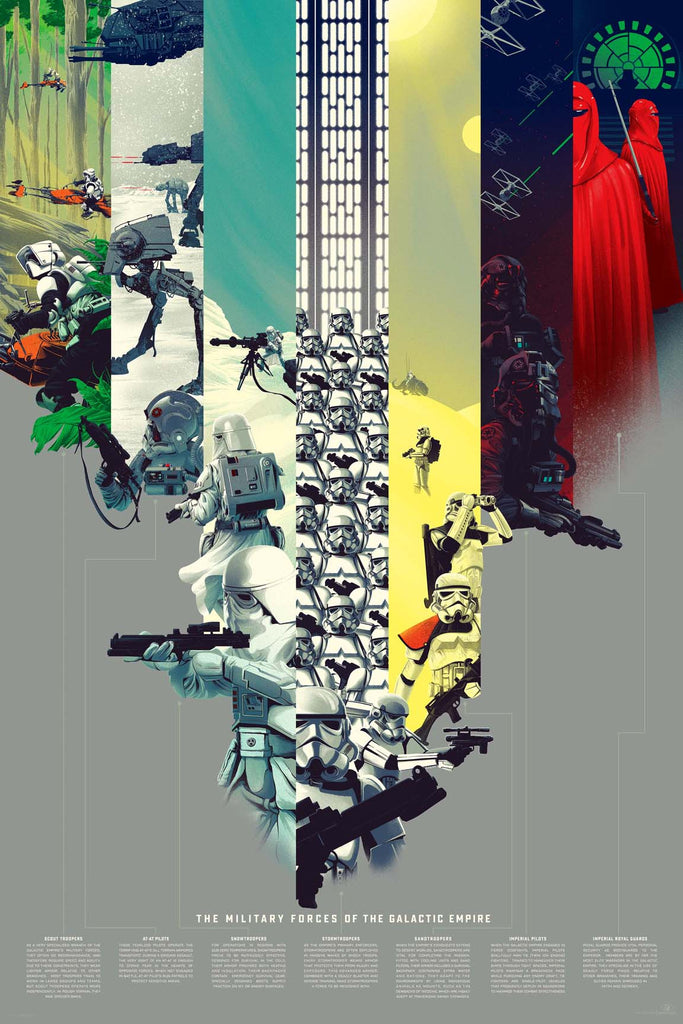 filminfographic
INFO•RAMA: MILITARY FORCES- (SILVER VERSION)
Mondo Gallery, Austin, TX, 2016
For INFO•RAMA X MONDO, the two companies teamed up to present a gallery show of infographic movie posters created by Tom Whalen, Matt Taylor, and myself. It was a real treat to be able to do this kind of work with those guys and they all did some of their best work.
This infographic was so much fun to do!
To see this and more gorgeous infographic posters, please visit INFO•RAMA!
24" x 36" 11 color screen print with metallic inks on 100 lb. white cover paper, limited edition, signed and numbered