filminfographicprocess
INFO•RAMA: EXPLODED C-3PO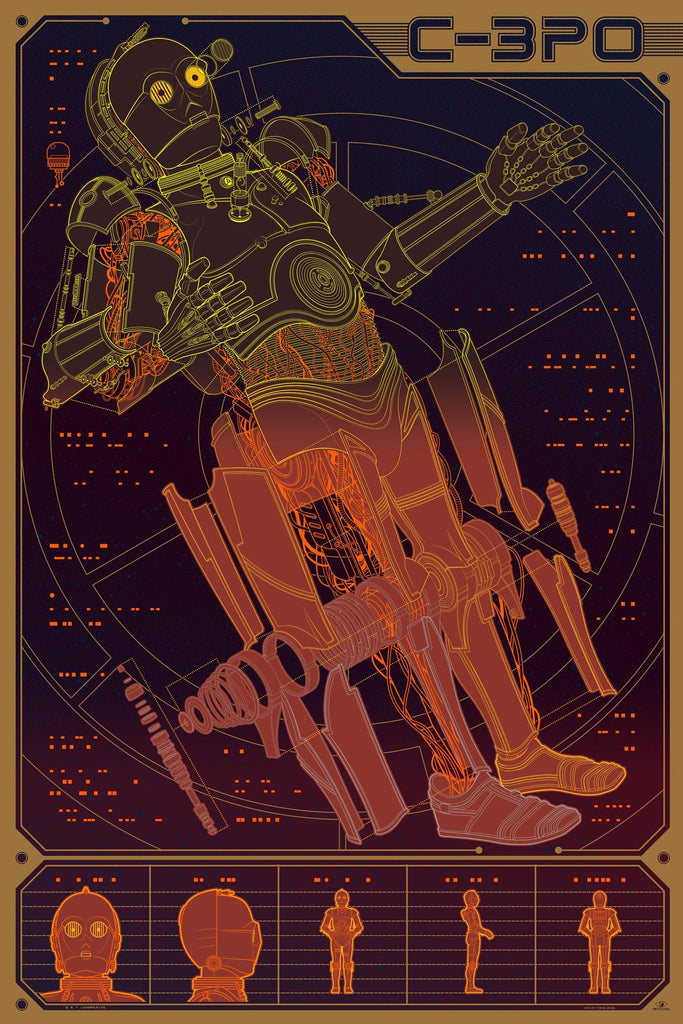 filminfographicprocess
INFO•RAMA: EXPLODED C-3PO
Mondo Gallery, Austin, TX, 2016
For INFO•RAMA X MONDO, the two companies teamed up to present a gallery show of infographic movie posters created by Tom Whalen, Matt Taylor, and myself. It was a real treat to be able to do this kind of work with those guys and they all did some of their best work.
This infographic is a direct follow up to the exploded R2-D2 I did six years earlier. As with R2, I created a detailed process video of the entire ordeal!
To see this and more gorgeous infographic posters, please visit INFO•RAMA!
24" x 36" 7 color screen print with metallic and glow in the dark inks on 100 lb. white cover paper, limited edition, signed and numbered